—2019 Press Conference on the 10th Anniversary Celebration of the Formula Student China (FSC)
On April 18, 2019, the press conference of the "2019 Formula Student China (FSC) " hosted by the China Society of Automotive Engineers (China-SAE) was held in the National Convention and Exhibition Center (Shanghai).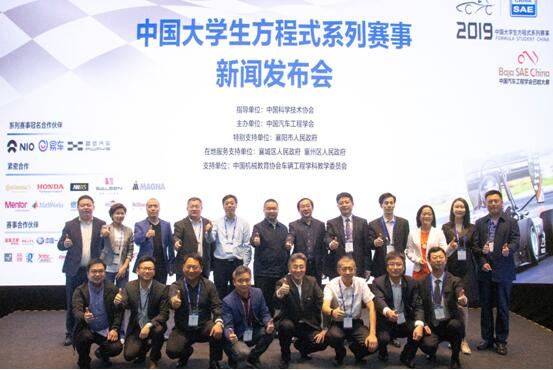 The FSC is an educational and training project, which is one of the "training platforms for elite automobile talents" built by China-SAE. This event was first held in 2010. The year of 2019 is the tenth year of FSC. In the past ten years, it has been witnessed the development of the competition from a single event into a series of four major events, namely, Formula Student Combustion China(FSCC), Formula Student Electric China(FSEC), Formula Student Autonomous China(FSAC)and Baja SAE China. The original intention of China-SAE to launch FSC is to discover, train and transport talents for China's automobile industry, and promote the transformation of China's automobile industry from a "Manufacturing Power" to an "Industrial Power".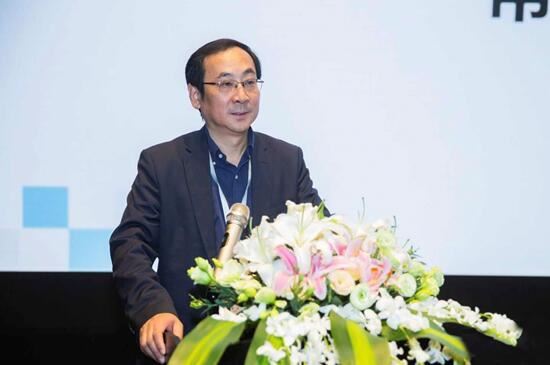 Jinhua Zhang, Executive Vice-Chairman and Secretary-General of China-SAE
The Main Features and Changes of 2019 FSC
This year, there are 248 teams in total, which include 66 Combustion Formula Teams, 58 Electric Formula Teams, 17 Autonomous Formula Teams and 107 Baja Teams in China. FSC has attracted foreign formula teams to participate in the competition, At the same time, domestic teams will go abroad again to strengthen the communication between domestic and foreign formula teams. Baja city cruise will also be carried out synchronously during the competition of Baja SAE China. On the occasion of the 10th anniversary, the China-SAE will organize a series of activities that contain two main parts. One part is the "10-year Pictures Exhibition" in Xiangyang, Hubei province, in October, 2019. It will collect 10-year sponsors, commend 10-year participating institutions, nominate 10-year instructors, judges and staff, and invite all previous champion teams' formulas to participate in the exhibition to witness the 10th anniversary of FSC together. Another part is to make a TV drama called "Dream Formula" to record the history of FSC, which is authorized and cooperated exclusively by China-SAE. This TV drama, Dream Formula, will be jointly produced by Zhejiang Tianyi Film and Television Co., Ltd. and Beijing Yile Media Culture Co., Ltd. to witnesses the strength of the younger generation.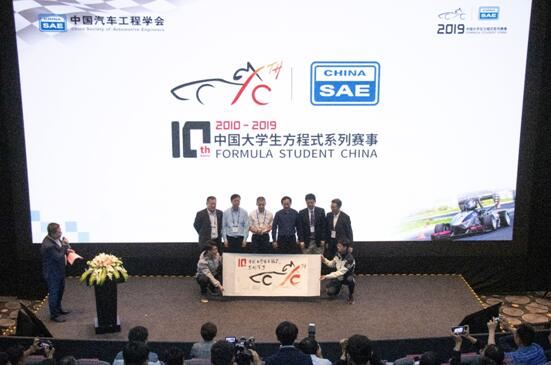 Opening of the Commemorative Logo of FSC
Competition Schedule
The 1st Competition: Aug. 2019, Baja SAE China
The 2nd Competition: Oct. 2019, Formula Student Combustion China(FSCC)
The 3rd Competition: Nov. 2019, Formula Student Electric China(FSEC)& Formula Student Autonomous China(FSAC)
(Contributors: Nianfeng Xu & Cara Liu)